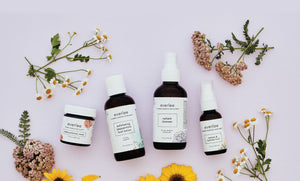 Use this text to share information about your brand with your customers. Describe a product, share announcements, or welcome customers to your store.
Organic, farm-sourced skincare for your skin and soul.
Everlee Flower Essence Skincare products are wildcrafted and infused with the healing, restorative, and energizing powers of flower essences. We use only clean and non-toxic ingredients for your at-home holistic self-care.
FREE SHIPPING with order of over $100