Cellular Protection Serum
Essential Botanicals
---
Calendula
soothes, calms, and improves discoloration and scarring
Rosehip
moisturizes, strengthens, and aids in healing of scarring
Sea Buckthorn
supports damaged tissue and improves scarring
Comfrey
moisturizes and protects skin from irritation
Also featuring moisturizing elements Aloe Vera, Horsetail, Wheat Germ Oil, and Bulgarian Rose Hydrosol.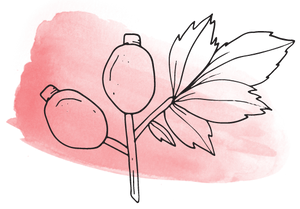 I Am Protected
---
Contains flower essences of Yarrow to restore and protect from depleted energy, Echinacea for integrity and core wholeness, Arnica for repairing life force after shock or trauma, and Yarrow Environmental Solution for protection from negativity and toxicity
View collection
Customer Reviews
Cellular Protection Serum
Everlee Cellular Protection Serum is such a soothing blend of flower essences and the aroma is wonderful. Every time I use it, my skin feels rejuvenated. I highly recommend this serum and the rosehip protection creme.
04/20/2022
Brooke A.

United States
You deserve it!
I have been using Everlee products for a while now and I won't look back! My skin is glowing more than ever and I appreciate the safe thoughtful ingredients. Mostly I feel like I am pampering myself with every use. Wonderful products!